7 February 2022
---
We're excited to announce a new challenge with Planet Super League on their last week of "Schools vs. Climate Change Tournament" from Monday 14 to Sunday 20 February 2022.
What is Planet Super League
Planet Super League (PSL) is a place for fans of all ages to learn about climate action and do fun things to cut their emissions, whether at home, at school or at work. PSL uses the power of football to inspire people to live more sustainably. A league in which users (fans, families, etc.) can participate for free by representing their favourite team, with the choice currently falling on 59 professional football clubs (Premier League, Second Division and Third Division), including the most important ones such as Arsenal, Tottenham, Chelsea, Liverpool or West Ham.
The Schools vs Climate Change Tournament and the Challenge with MUV
The Schools vs. Climate Change Tournament (SvCC Tournament) is a climate action competition in which schools are competing to be the greenest. The tournament has been taking place since 10 January 2022 and lasts for 6 weeks. Every week gets a focus: energy, food, voice, volunteering and sustainable mobility. The goal is to score as many points as possible to become the greenest school. To learn more about the tournament, visit this page.
The challenge with MUV takes place on the last week of SvCC Tournament from Monday 14 to Sunday 20 February 2022. Students, teachers, staff, parents and key stakeholders represent their school and they track their movements using the MUV app. Sustainable trips are walking, cycling, taking public transport and riding an electric scooter and the goal will be to reach a certain number of points within the week. There will be 3 different thresholds and then, after reaching the first target, the second and then eventually the third will be indicated.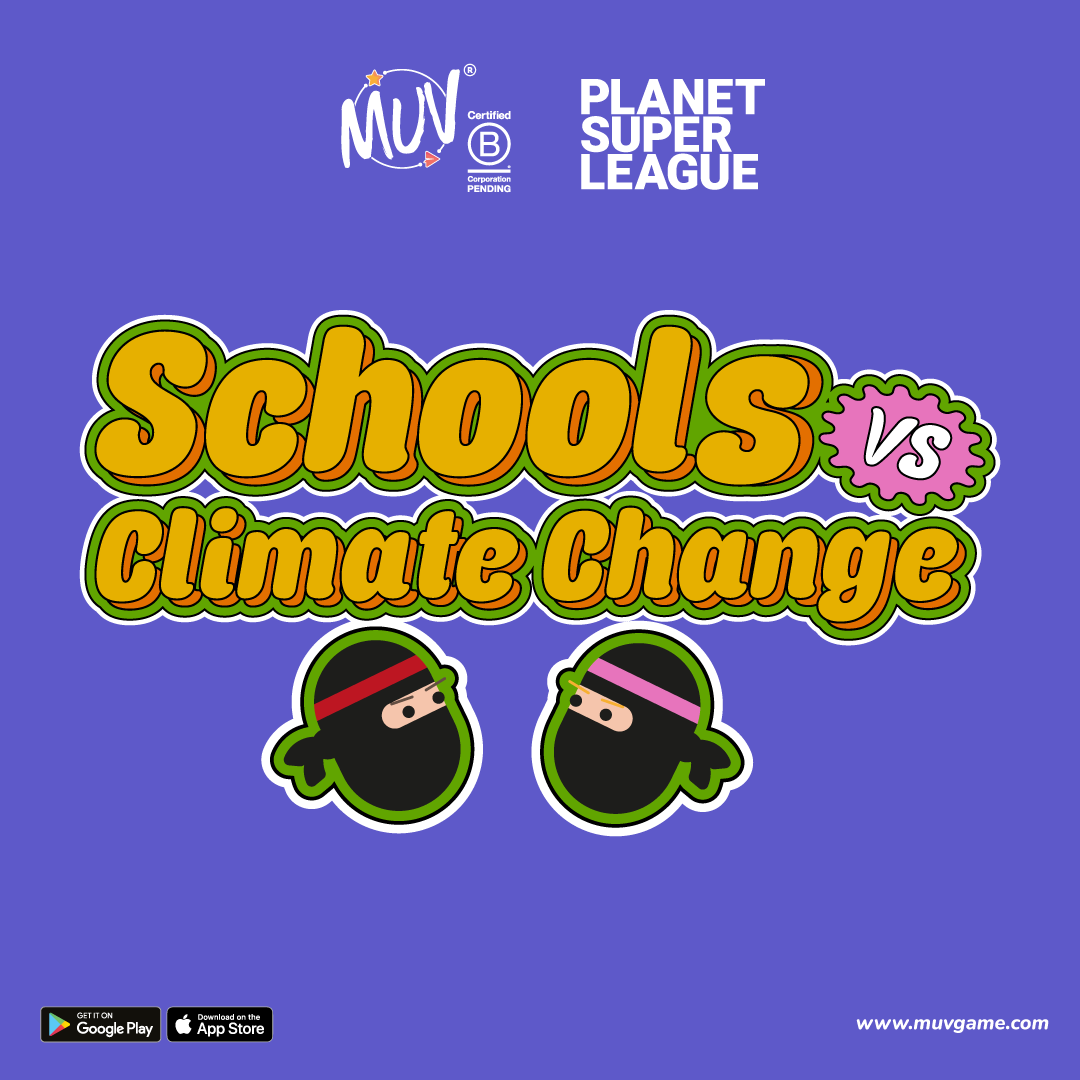 The winners supports the environment
PSL commits to protect a rainforest area located in DR Congo equivalent to up to 100 football pitches through the Rainforest Trust UK organization.
​​Together with Planet Super League, we want to foster thousands of people to have more sustainable mobility habits, to bring a concrete and measurable impact and, most importantly… to have fun and play for the planet!