31 July 2020
---
Choosing to move on foot, by bicycle or with car-pooling are just some of the simple practices we can do to be greener in our daily life, embracing the culture of sustainable mobility. Changing habits and shifting preferences to alternative forms of mobility rather than the use of private vehicles requires sure a commitment but it does have positive benefits, not just for our health. Let's take a closer look at a few specific benefits we can have playing with MUV.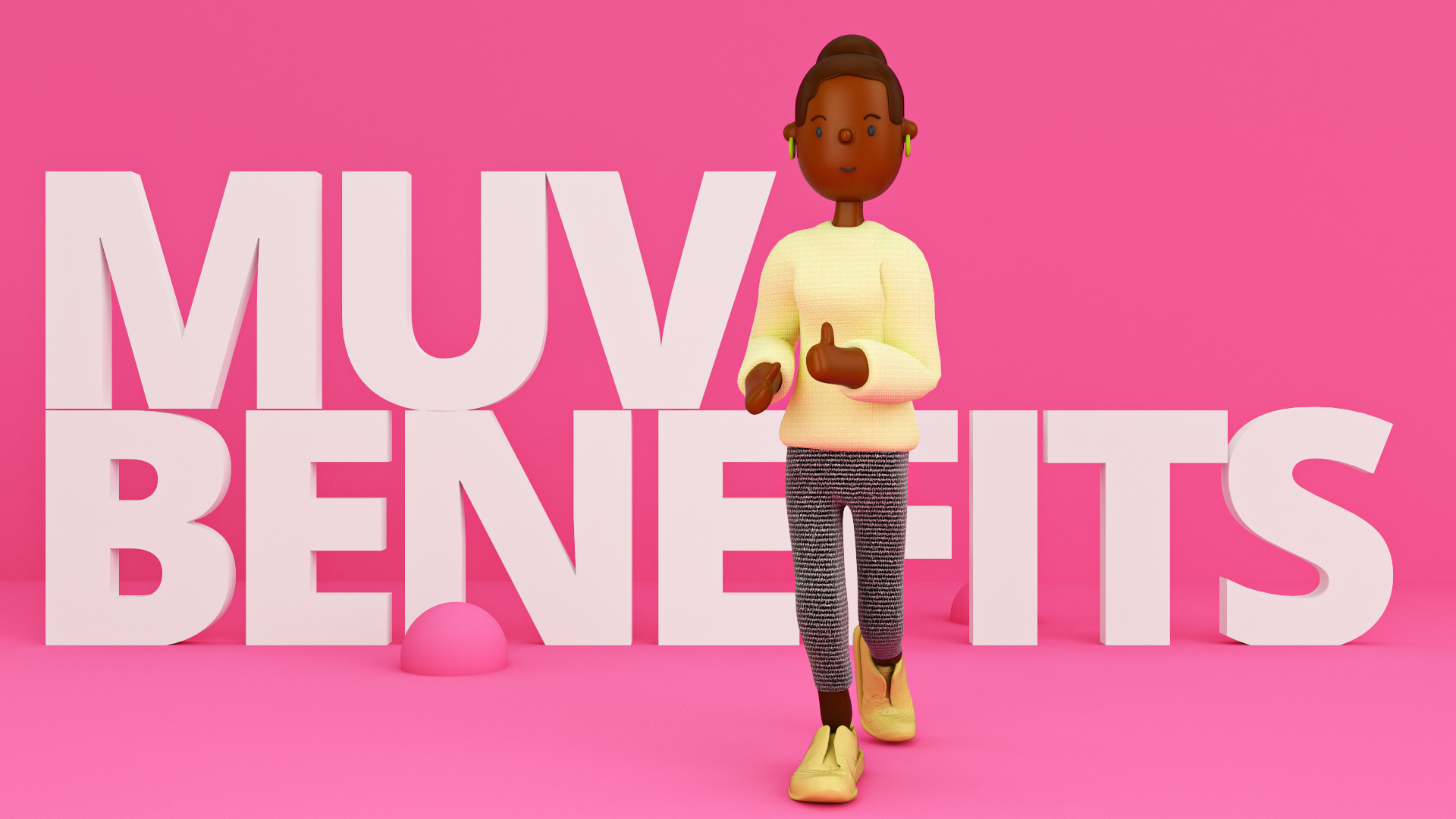 With MUV we promote sustainable and active mobility every day.
We envision a world where we can easily have a great impact on the urban environment as we're just playing a game. Changing our moving habits can significantly reduce noise, congestion, CO2 emissions and make our cities more liveable.
What about health and physical shape?
Choosing to walk instead of driving for short distances combats a sedentary lifestyle and it is more relaxed. Getting out of cars even improves our mental health. If we are not in a hurry and if the destination is not too far away, we have the chance to admire the beauties of our cities and to stop wasting time searching for parking… not a tiny thing!
The number of calories burned in one hour of cycling at a slow pace is about 4 kcal per kilo of body weight.
We can make a really big environmental difference.
We leave a lighter carbon footprint and fewer CO2 emissions.
Thanks to the data collected through the MUV app, we implement urban policies that foster a transition toward sustainable mobility.
32% CO2 certified reduction since the beginning of the research project. As if in 2018 we planted a 2ha forest in Downtown.
Sustainable mobility is not only good for the environment, but there are also indirect financial savings to be made as well.
Among the benefits of MUV and those who choose sustainable mobility are also domestic savings: according to Istat (Italian National Institute of Statistics) moving from car to bike to commute to work means saving 16 to 20 per cent of the salary.
Thus far, we have mentioned the benefits for the community and individual citizens, but there's more: MUV benefits for Business.
MUV motivates, educates and encourages positive behaviours, promoting teamwork and new mobility habits. All the data collected are used for developing mobility and sustainability plans.
Companies are increasingly interested in investing in new Corporate Social Responsibility solutions to consolidate a positive image of their brand, as well as improve relations with their communities.
Environmental sensitivity is no longer enough, today companies and people want to be an active part of the change.
With MUV we play, train and challenge colleagues, family, and friends (and enemies as well!). The goal, however, always remains the same: to enjoy and involve employees, colleagues, and students. This generates personal gratification and increases involvement, knowledge and productivity.
And in the meantime, we change the world!