24 June 2022
---
Cinema City is now in its 4th edition in the city of Palermo. From 18 to 24 July, prepare your popcorn and get to the Terrazza sul Mare at the Porticciolo Sant'Erasmo (using the MUV app, of course!).
Cinema City, the show is about to begin.
Cinema City, the open-air film review, is a social and cultural project consisting of screenings on the big screen and meetings with authors, directors and performers. The event, now in its fourth edition, since 2019, is organised by the Associazione Wilder under the guidance of artistic director Carmelo Galati.
7 evenings, 14 screenings, from 18 to 24 July, the new edition of Cinema City will take place in the evocative setting of the Terrazza sul Mare, via Padre G. Messina, Porticciolo Sant'Erasmo.
"We want to get back to peacefully living together the gathering spaces that the city offers us and to enjoy a story together, to experience the same emotion, the same feeling at the same time, in the same place with a multiplicity of people."

We will share the schedule shortly, in the meantime we invite you to follow all updates on the Cinema City facebook page.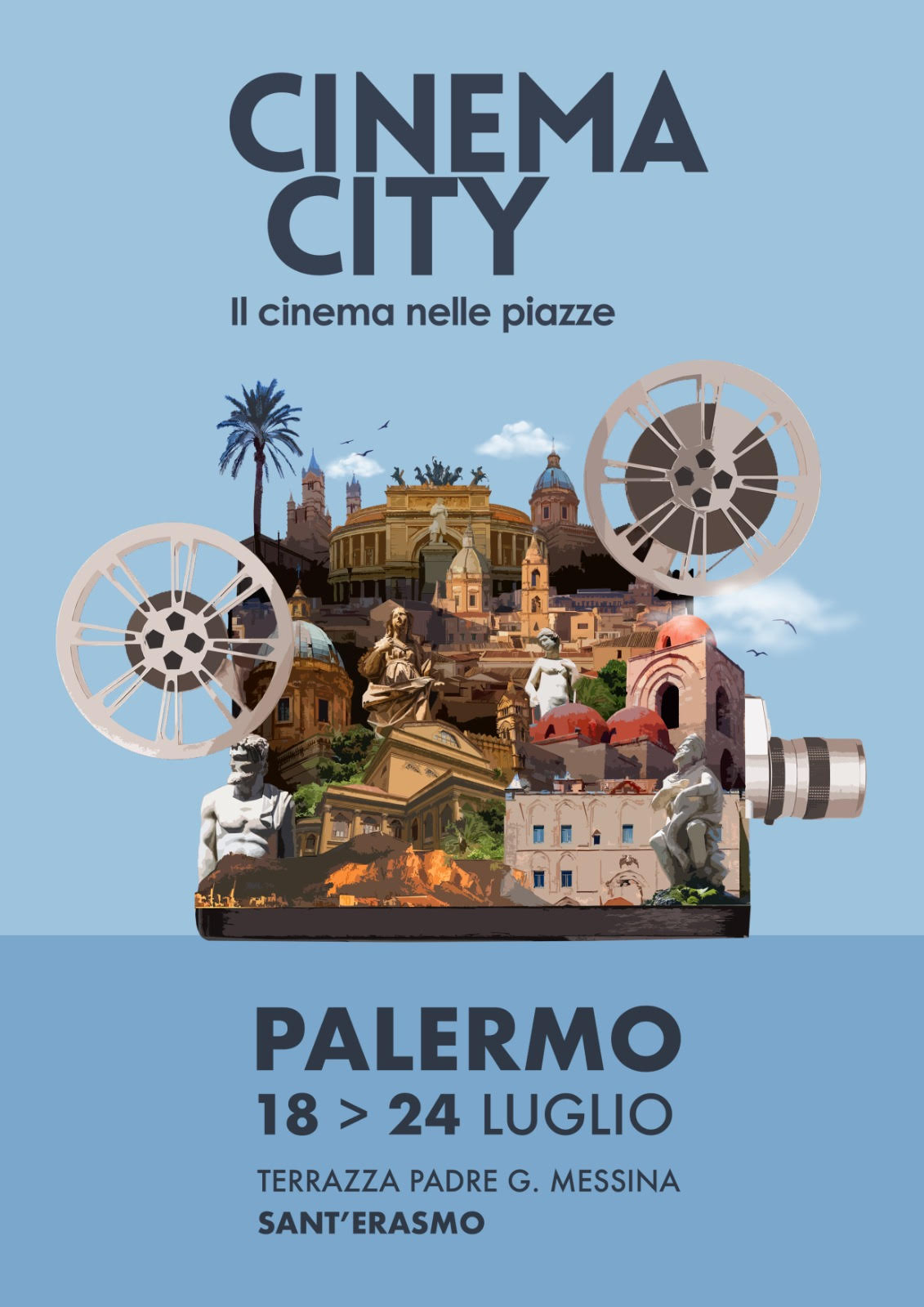 MUV is the Sustainable Mobility Partner of the event.
Cinema City has identified MUV as a Sustainable Mobility Partner, promoting more sustainable mobility behaviour among the users involved and making a real contribution to reducing CO2 levels in the city of Palermo.
A unique goal for involving all the MUVers.
For Cinema City we have conceived and developed a new digital event: Cinema City Challenge. From 1 to 24 July, if you are in Palermo, move with sustainable means and join the collaborative challenge. You will then find from 1 July a new MUV Place, the Cinema City location. It means that all journeys, registered on the app from 18 to 24 July, that will have origin or destination towards the Terrazza sul Mare, via Padre G. Messina, Porticciolo Sant'Erasmo, will have a 100% bonus on the points collected. Unique collector's badges testifying to individual commitment to our city will be up for grabs. For more details, see the regulations.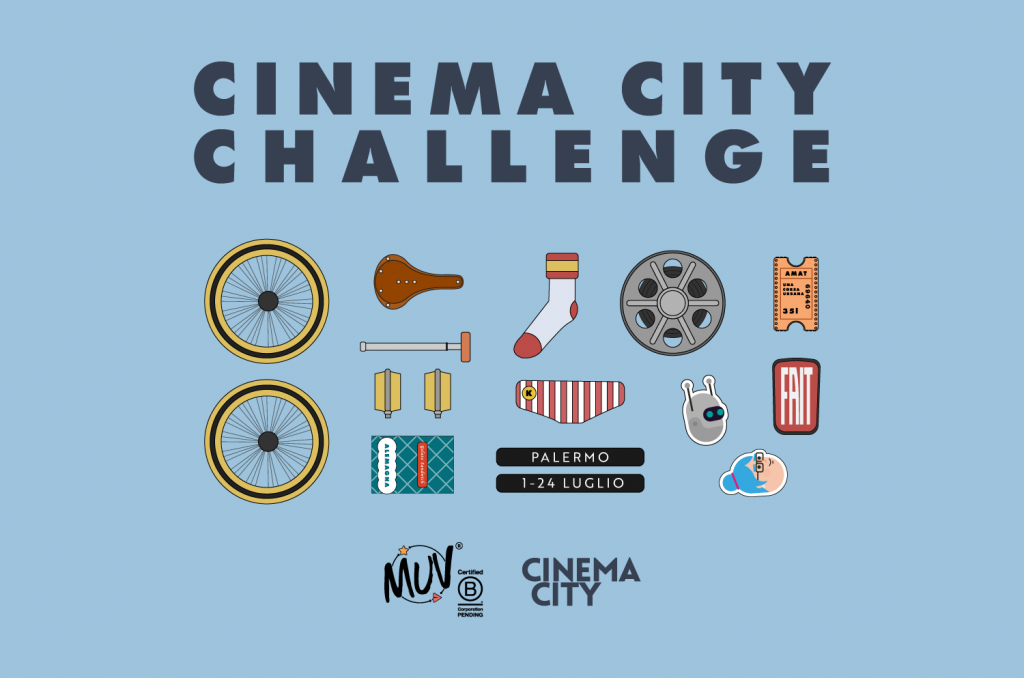 Make your event a MUV Place.
The MUV Place partnership enables companies, venues and event organisers to incentivise their audience to reach spaces such as offices or events more sustainably. The CO2 reduction, validated according to ISO 14064-2-2019, will contribute to the sustainability balance of the event. Contact us and we will send you more information.