29 August 2022
---
Sea and sun remain the stars of September, despite summer 2022 marked by heat, above-average temperatures, drought and extreme weather events. In the last month of the beautiful season, we find a new challenge in the app with a very summery brand: Kostumari.
What is Kostumari?
Kostumari is a brand of swimwear for men and women made in Sicily, handmade by local seamstresses. Each piece tells of the Sicilian sun, sea waves, shimmering majolica and warm, embracing colours.

Where does the name Kostumari come from? A curiosity that Erika and Maurizio, two of young founders, take away straight away. It derives from the expression "co stu mare" which, in Sicilian, means "with this sea", recalling the magic of our land and the Egadi islands.
Founded in 2018, Kostumari collaborates with textile companies that use technology to reduce waste, use recycled yarns, and support craftsmanship made in Italy for sustainable consumption.
Kostumari is a plastic-free brand: for the packaging, they use a jute bag containing the swimming costume wrapped and protected by recycled paper.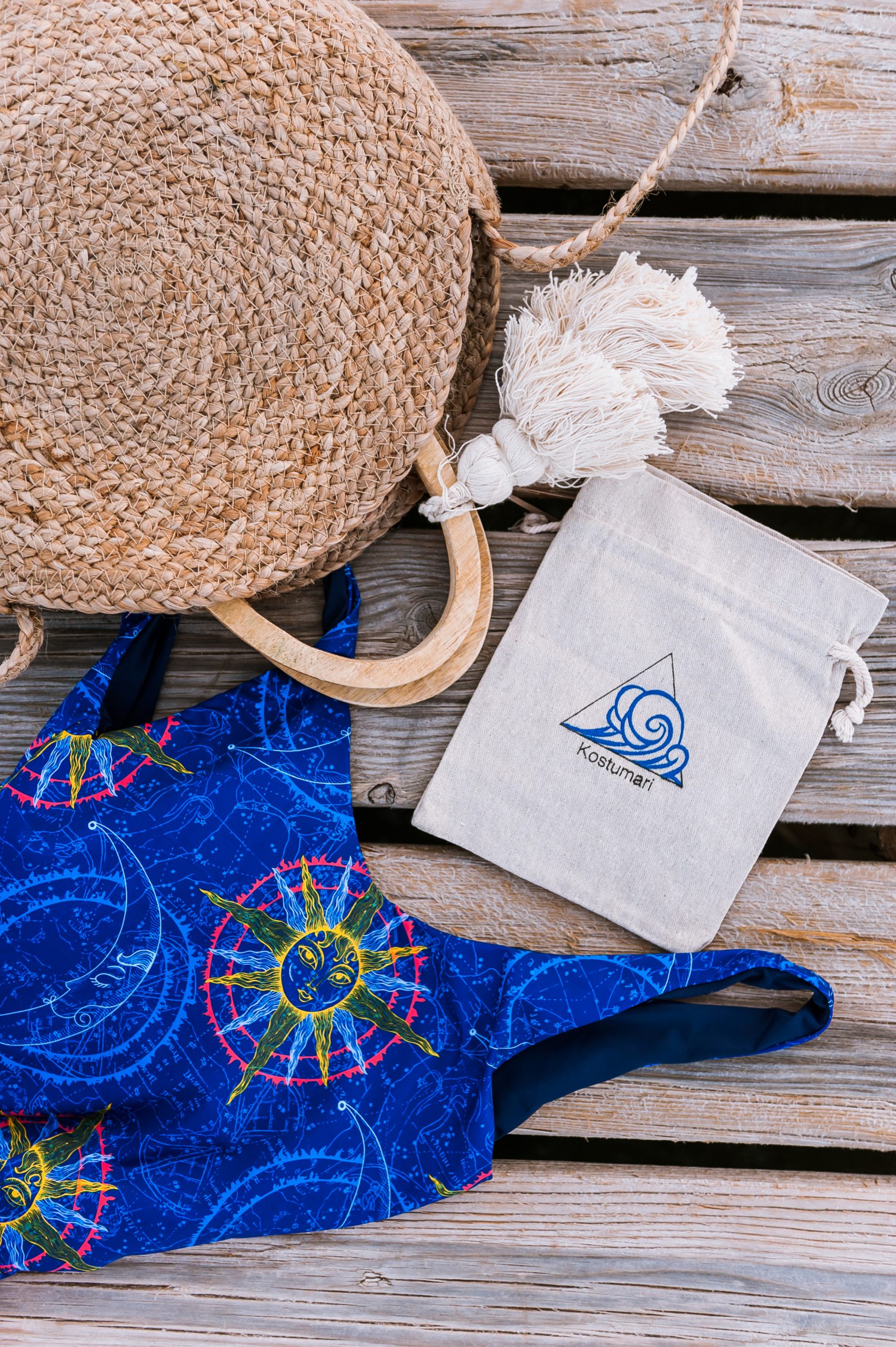 With this collaboration between MUV and Kostumari we are happy to also support young entrepreneurship because the founders Erika, Giorgia and Maurizio and the collaborators are all young people under 35.
Kostumari Challenge, from 5 to 26 September
The Kostumari Challenge runs from Monday 5 to Monday 26 September and is open to all MUVers who move sustainably in Europe. You download the free MUV app, sign up for the challenge and start accumulating points with each sustainable move. On foot, by bike, scooter, public transport or electrically.
In the collaborative challenge with Kostumari, users continue to compete for the same goal. Depending on the points obtained by the entire community during the challenge, prizes will be offered by the Sicilian brand proportional to the number of points. When the first threshold is reached, a code will be unlocked in the app entitling the user to a 20% discount to spend on the Kostumari online shop. The second threshold unlocks 30% and on reaching the third threshold, users will see a 40% discount code.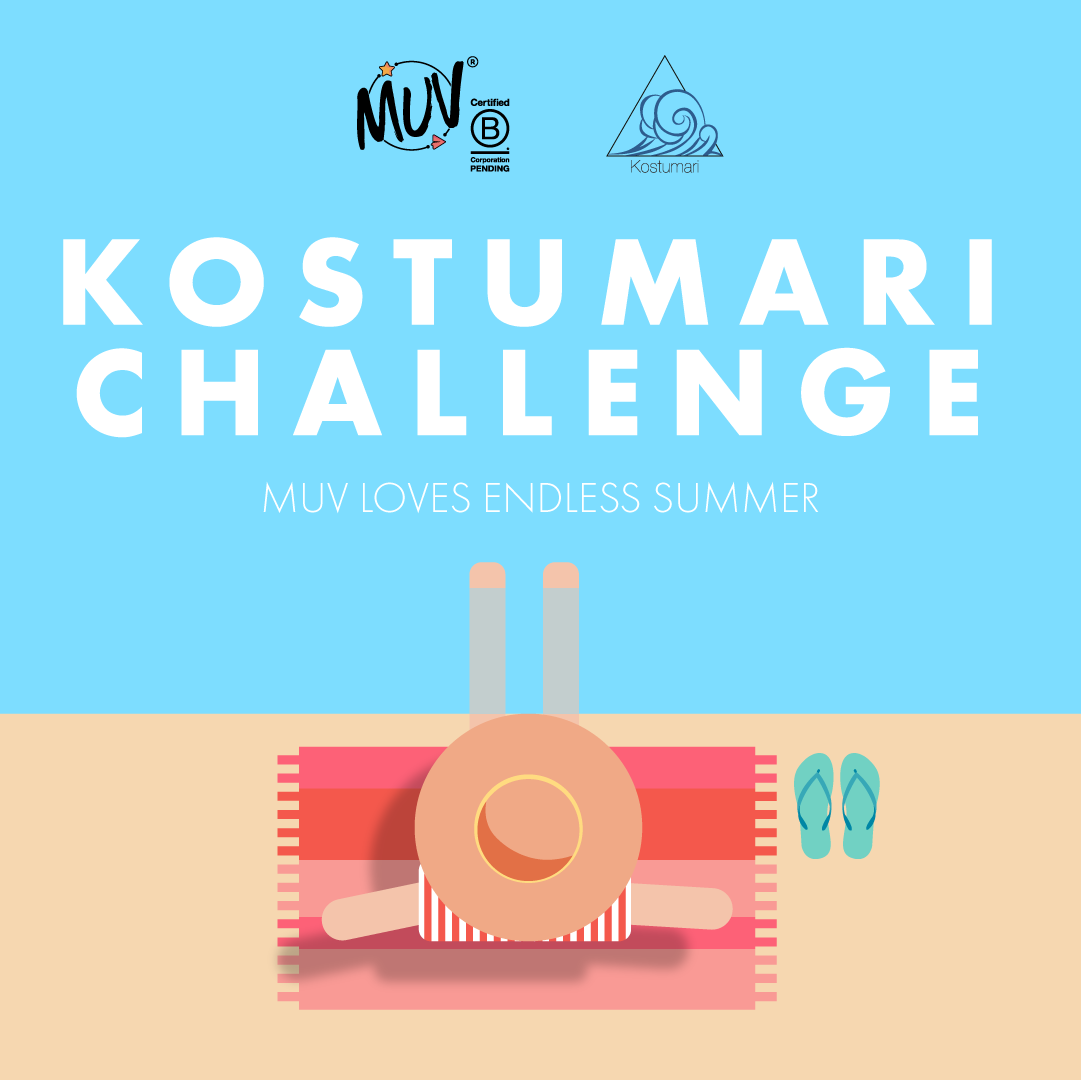 What are you waiting for? The Kostumari Challenge starts on 5 September!
For this month, we continue to imagine ourselves like this, barefoot, in the sun, in contact with nature in the places we love and that we reach on our bikes, scooters or a nice walk outdoors.