31 March 2022
---
With spring, beautiful days and blue skies return, plants and flowers enliven our homes. The desire to be surrounded by colours and scents increases. That's why we decided to launch The Spring Challenge, the April Challenge in collaboration with Colvin! This month, with MUV we can not only reduce CO2 emissions in our cities but also reduce household pollution.
Let's find out who Colvin is and how the Challenge works.
Colvin, much more than flowers and plants
Colvin is a brand with a focus on people and a love for plant and flower design. It is an online florist with home delivery. Its mission is to turn ordinary days into vibrant ones by connecting trusted farmers and customers. More than 85% of Colvin's flowers and plants come directly from the fields and from socially and environmentally certified farmers. This means they are able to guarantee fair farming practices and ethical and fair trade that is sustainable for people and the planet.
Plants and flowers decorate our homes and make us happier, but few people know that they bring many benefits to the environment in which we live. Studies have proven that plants improve concentration and productivity, reduce stress levels and boost your mood. Growing a plant or caring for a bouquet of flowers makes us feel responsible and fulfilled.
Flowers and plants have the power to make people happy.
The Spring Challenge, make life sustainable and vibrant
For these reasons, we have identified Colvin as the perfect partner for the April challenge, a month with a real spring character that makes us want to get out our bikes or go for a nice walk.
The Spring Challenge is played from 1 to 30 April and is open to all MUVers playing from Italy. After downloading the MUV app and joining the challenge for free, you start moving sustainably. On foot, by bike, by scooter. You earn points and climb the Italian national ranking. Find out more about how MUV works.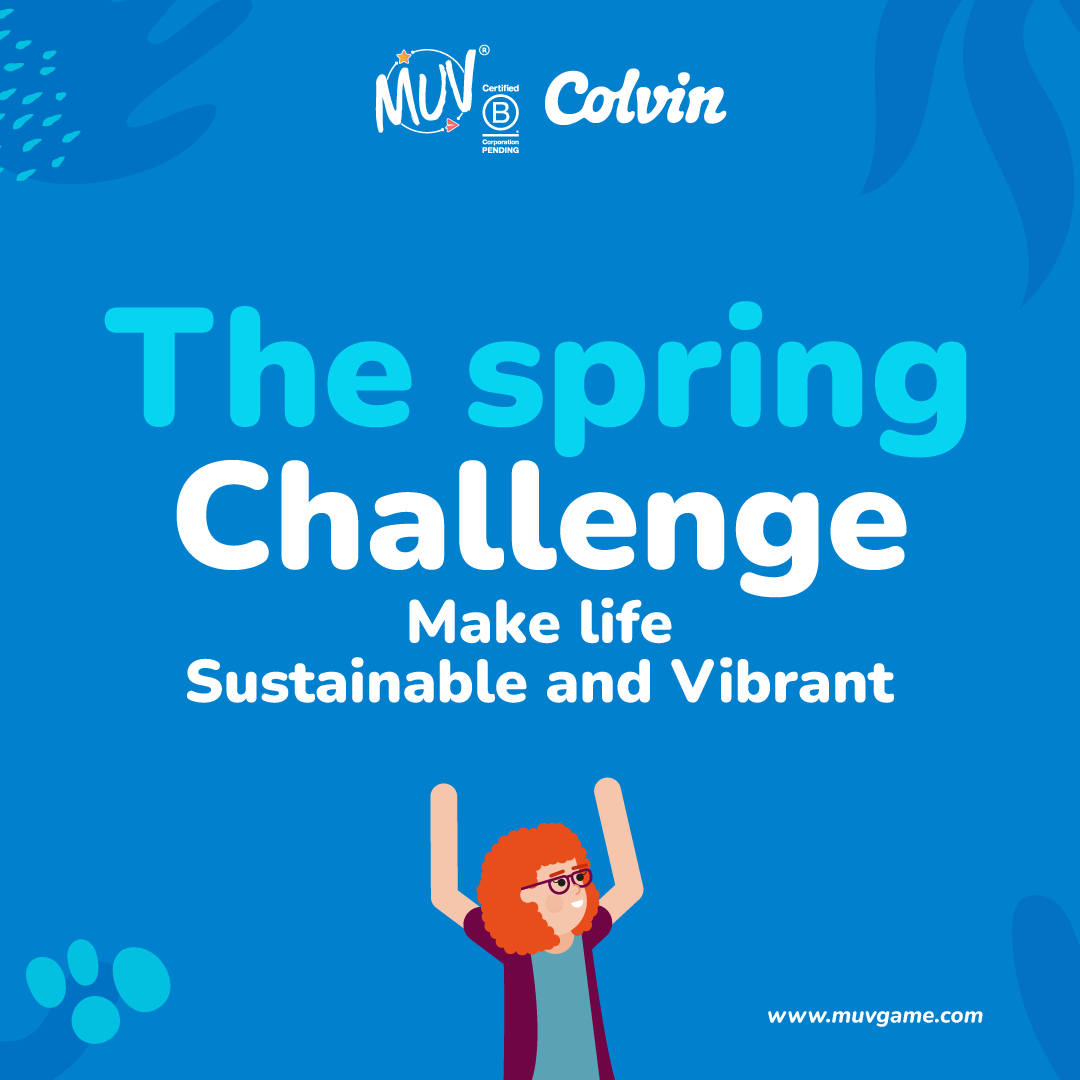 Plants and flowers as a prize
Colvin supports MUV by offering discount codes as prizes. A voucher worth 7 euros for the first 10 to spend on a minimum purchase of 35 euros and a 15% voucher for the 11th to 50th place finishers. At the end of the challenge, you will be able to use your voucher on the Colvin website to buy or gift a plant or flowers. You will receive your plant or flowers in a recycled cardboard box with useful tips on how to (re)use it. You can turn it into a new home for your pet, use it for DIY, for an upcoming move or get inspired and decide how to give it a new lease of life.
Can you smell the freshness? With The Spring Challenge let's play, bring joy into our homes and do good for ourselves and the environment!
*clicking from your smartphone will take you directly to the challenge page.