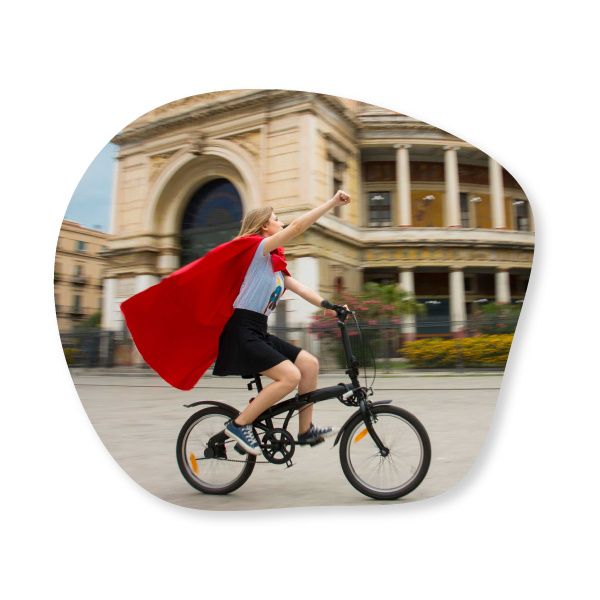 The more you walk or move using public transport or by bike, the more you win.
This is the initial idea. We call it trafficO2, a research-action project created by PUSH, co-funded in 2012 with a grant from the Italian Ministry of Education, University and Research, involving 2,000 students from the University of Palermo ("the third and worst plague of Palermo is traffic congestion…" cit – but there is some truth…) and a network of 100 local businesses. In just three years, it showed a reduction of the carbon emissions associated to the active users of more than 40% and important awards were recognized.
In 2016 the research project was selected to be part of the Hyper Island and Google startup acceleration program "30 Weeks" and in October of the same year was presented during the United Nations Habitat III Conference in Quito.
Based on the knowledge acquired, the idea came up to turn sustainable mobility into a sport. Citizens are athletes, policy and decision-makers are trainers and local organisations act as sponsors: MUV, a sports game with a scalable business model.
In 2017 we won the Horizon2020 call funded by the European Commission and started to co-create, test and refine the game dynamics in 6 cities around Europe: Amsterdam, Barcellona, Ghent, Fundao, Helsinki and Palermo.
Thanks to two Open Calls launched in 2018 and in 2019 more cities joined MUV: Cagliari, Dudelange, Milan, Munich, Oostende, Rome, Teresina and Katowice.
Since September 2018 the 5.000 European citizens who have actively participated in the game have recorded over 260,000 sustainable km with an average of 32% improvement of their carbon footprints.
As if in September 2018 we had planted a 2ha forest in Downtown.

In 2020 we set up the company MUV B Corp with the aim to turn sustainable urban mobility into a global movement and to strive towards ever more ambitious challenges.