22 November 2021
---
The first edition of the sustainable mobility tournament between European universities came to an end on Sunday 14 November. If you missed the story of the final, catch up now! And if you don't know what we are talking about in this article we presented U-MOB – MUV Tournament.
It was not a simple competition between universities, but the concrete testimony of how sport and sustainability can really offer moments of fun and entertainment. With a focus on the planet.
In this article, we look at the main results obtained during the eight-week tournament.
The 2.221 MUVers from the communities of the 16 universities from Spain, Italy, Croatia and Poland scored 6.034.152 points, covered 319.185 sustainable kilometres and recorded a total of 37.275 trips.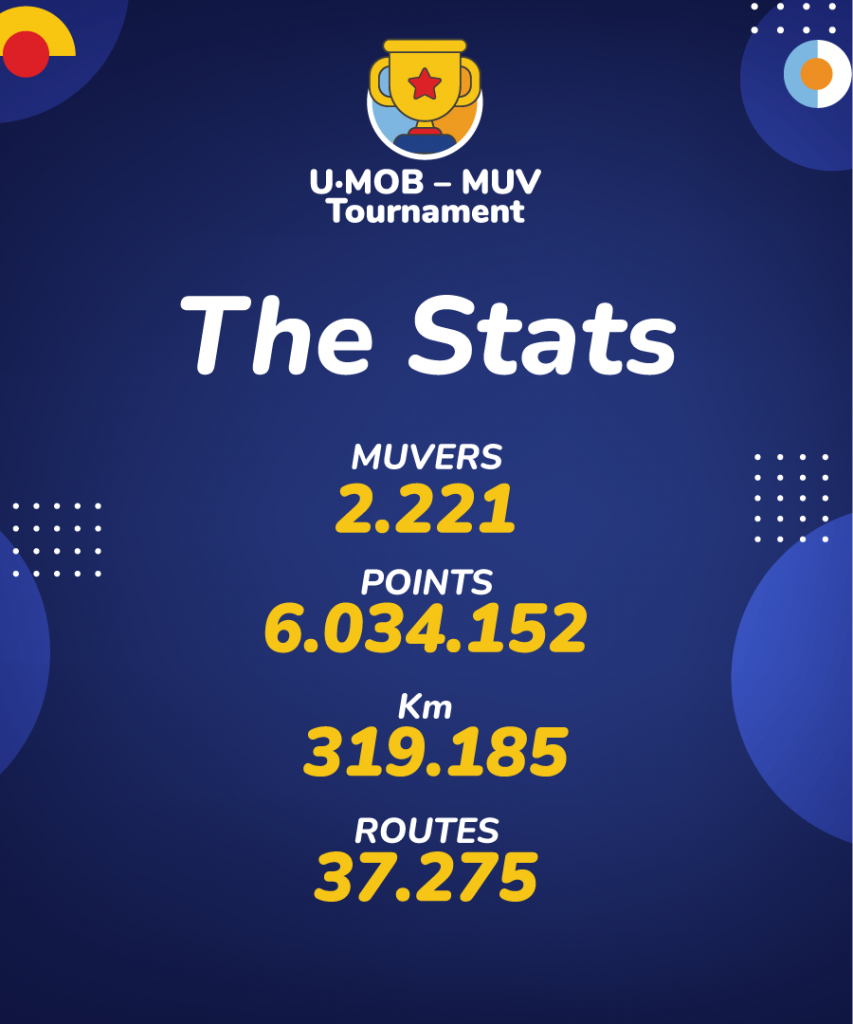 MUV players earn points by moving in a sustainable way – walking, cycling, scootering, using public transport or carpooling. To find out which modes of transport our MUVers preferred, scroll through the slideshow.
Overall, 80% preferred public transport. 10.5% walked. The bicycle and scooter were used by 7% and only 2% shared a car.
In the scoreboard below, let's see who made it to the tournament playoffs: quarter-finals, semifinals and finals.
L'Università degli Studi di Torino and the Universidad Las Palmas de Gran Canaria were the protagonists of a sensational final battle that saw Italy win.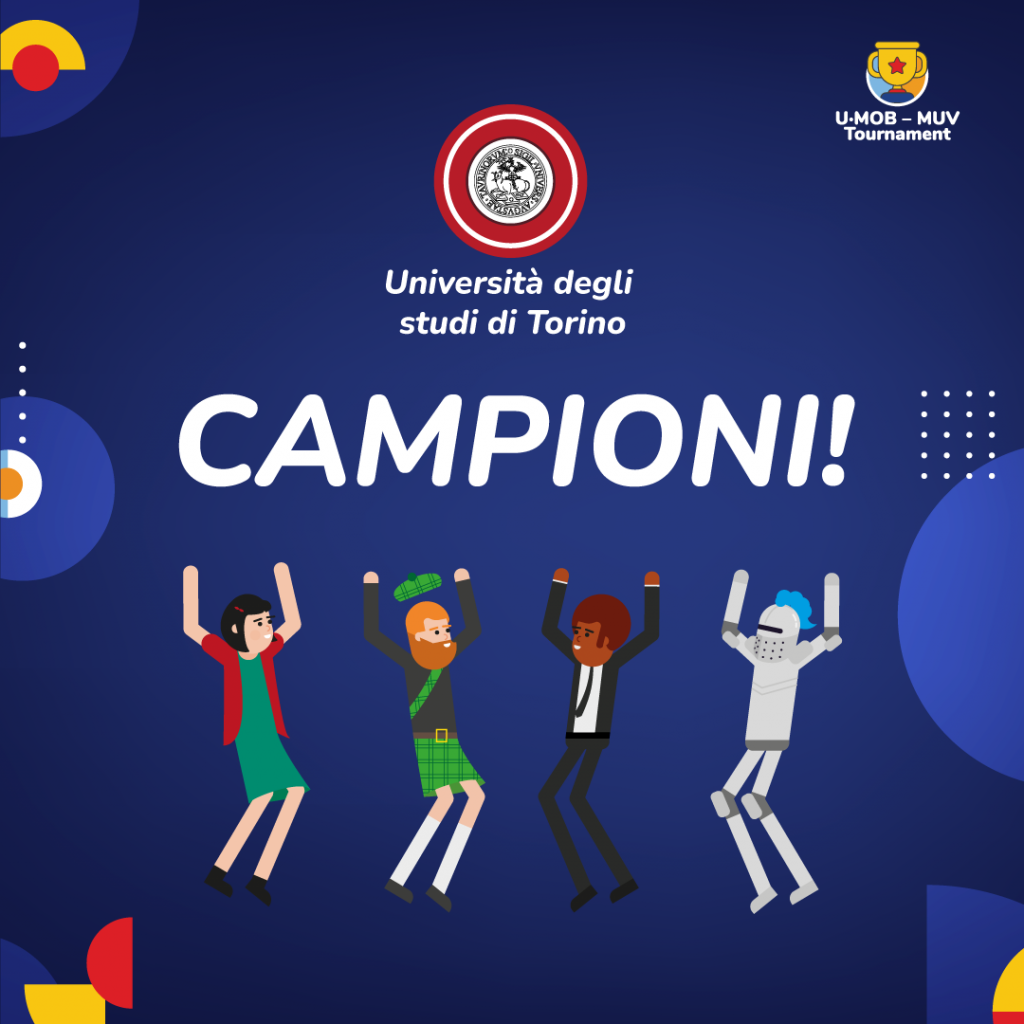 Special thanks to the players who, among all participating universities, scored the most points with their virtuous behaviour.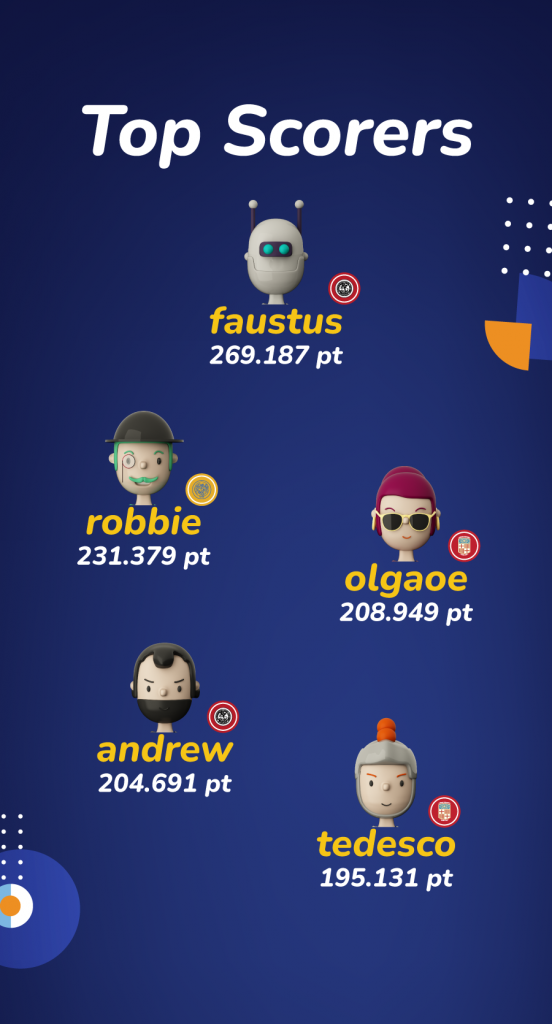 At MUV we always say: victory belongs to everyone!
Thanks to the virtuous behaviour of all 2,221 people, more than 300,000 sustainable kilometres have been covered, which if they had travelled by car would correspond to 42.5 tonnes of CO2 emissions.