16 June 2021
---
"Dott summer challenge" is the new summer challenge launched by MUV in partnership with Dutch electric scooter startup Dott.
We are excited to officially launch the "Dott summer challenge" from Tuesday 22 June, the month-long competition aimed at increasing zero-impact travel in Palermo.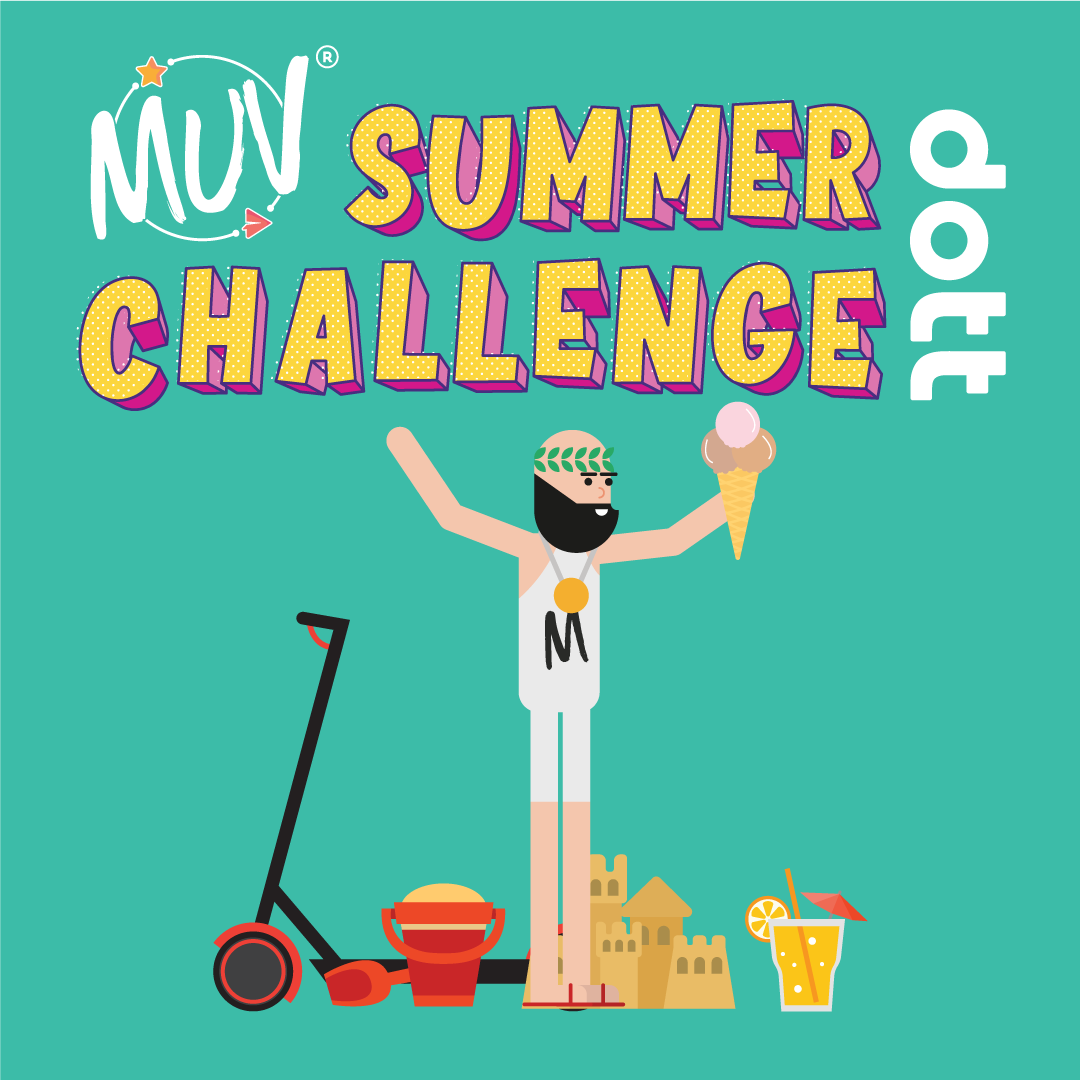 About Dott
Dott is a micro-mobility sharing operator with a mission to liberate our cities through clean rides for all.  
Right now, Dott is available in London, Liege, Namur, Bordeaux, Paris, Lyon, Bonn, Cologne, Milan, Monza, Palermo, Rome, Turin, Verona, Ferrara, Warsaw, Trójmiasto and Malaga. 
How to join the challenge
The challenge starts on Tuesday 22 June and from that day on you can start collecting points with the MUV app, by walking, cycling, scooter, bus or carpooling.
Take part in the Dott Summer Challenge!
The prizes
The Dott Summer Challenge rewards everyone. The registration alone allows MUVers from Palermo a free 30-minute ride on Dott scooters. At the end of the competition, whoever has accumulated the most points thanks to the scooter rides will win a monthly Dott subscription. Whoever places in the first ten positions in the ranking will be entitled to a daily Dott subscription.
We are excited about this collaboration with Dott in the city of Palermo. We can change the world, together. Simply by changing the way we move.
Play, win, change the world!