1 August 2023
---
Palermo, August 2023 – Commitment and dedication were demonstrated during a nine-month competition, from August 2022 to May 2023, in which Serie A fans played the FantaMUV League on the MUV Game app. The players travelled using sustainable means to their cities in the face of all kinds of climatic adversity: from the scorching summer heat in September to adverse weather conditions such as snowfall and rain. But the team spirit and determination of the fantamuvers were stronger than the bizarre (and worrying) effects of climate change.
In the press release (Italian language), the impacts, prizes and statements by Nino Ragosta, Director of Quadronica S.r.l., Fantacalcio publishing company, Francesco Massa, co-founder and CEO of MUV B Corp and Hanna Rasper, Social Designer and Rewildfires Project Manager.
FantaMUV 23/24
MUV and Fantacalcio.it are taking to the field for the second year by presenting FantaMUV 23/24, the Serie A fans' sustainable mobility league. FantaMUV follows the Serie A calendar through weekly matches played on the MUV Game app from Monday 14 August to Sunday 26 May. Users, once they have chosen their favourite team, will only have to move around by sustainable means, accumulate points and win the prizes up for grabs, offered by Fantacalcio.it and MUV.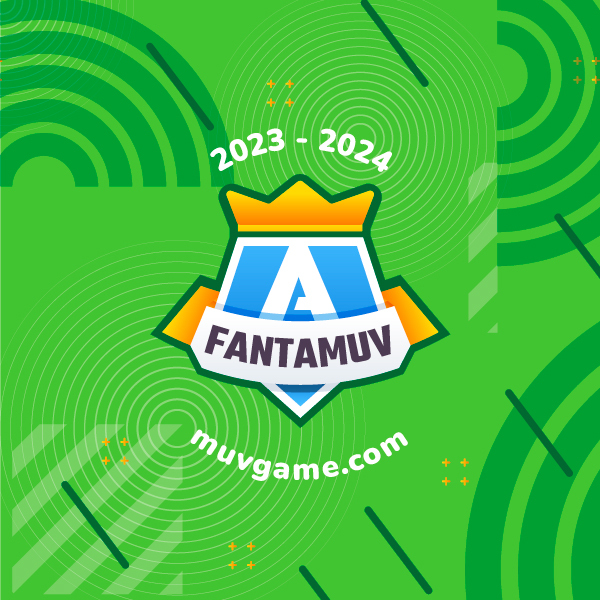 A partnership that this year will be strengthened by the presence of MUV Place in Italian stadiums: players arriving or departing from a stadium will be awarded bonus points on the weekly FantaMUV match in progress.
There will also be some exciting new features for players, such as a contest to choose the fantasy of the shirt up for grabs as a prize and the possibility to accumulate bonus points via Instagram Stories. We will reveal more soon!
Also this year, Fantacalcio.it will host an exclusive space on their online pages dedicated to the FantaMUV 23/24 championship.
Together, we continue to prove that passion for football and commitment to sustainability can bring about great change.