3 May 2022
---
Did we tell you that May would be a month full of news? May is also the month of the Giro d'Italia. We are happy to announce the Smart City Contest 2022, the first sustainable mobility tournament among the 18 municipalities of the Giro-E 2022 stage starts. From 10 to 29 May 2022 MUVers will be able to select their favourite team and play with MUV, in parallel with the Giro-E, simply by moving with sustainable means.
What is Giro-E?
Giro-E is a unique e-bike experience in the world that is held on the same days and on the same roads as the Giro d'Italia. Since 2019, organised by RCS Sport, it is registered on the Italian Cycling Federation calendar as a cycling tourism event.
The 2022 edition includes 18 stages and 1,025 total kilometres, with a daily stage length between 70 and 100 kilometres. Giro-E is held using only and exclusively certified pedal-assisted bicycles (e-road bikes), with a 250W motor for a maximum limited speed of 25 kph, provided by one's own Team.
Unlike the Corsa Rosa, the Giro-E 2022 will skip the start in Budapest and will start in Adrano, Sicily, stage number four of the Giro d'Italia. From then on it will follow the same route, with the exception of the starting cities, which are different. In four of them, there will be the great novelty of EXPO-E, a real travelling fair on sustainable mobility in Catania, Naples, Turin and Verona. On this occasion, the public will be able to learn more about micro-mobility, respect for the environment and sustainability.
MUV launches the Smart City Contest 2022.
One of the objectives of Giro-E is to raise public awareness of sustainable mobility and all issues related to environmental sustainability. That's why we created Smart City Contest 2022, the first sustainable mobility tournament dedicated to the fans of the 18 municipalities of the Giro-E start.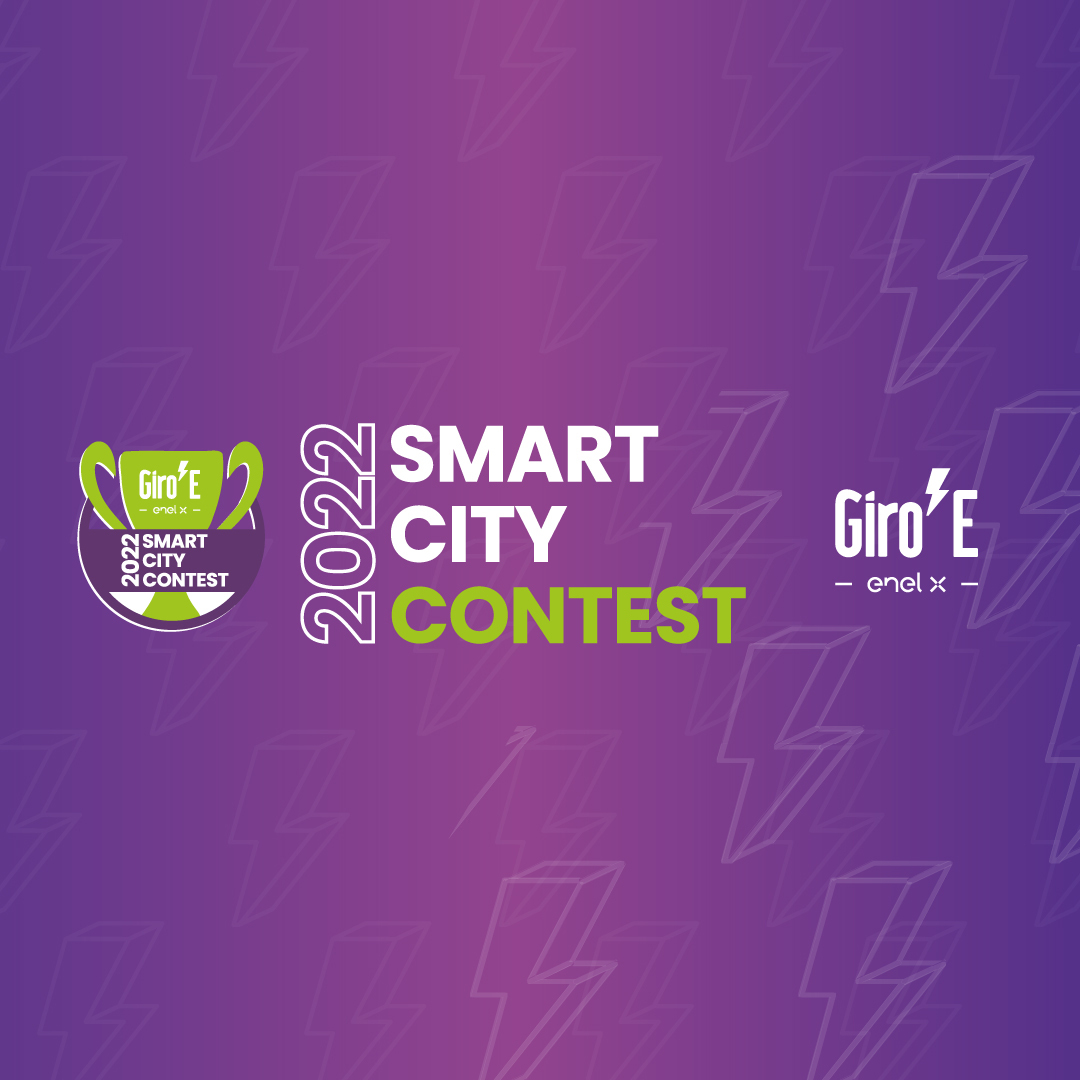 Anyone can participate in Smart City Contest 2022: just join the Giro-E community from the MUV app and choose a municipality you want to represent. The tournament lasts three weeks and follows the dates of the Giro-E: it starts on 10 May and ends on 29 May, electing the most sustainable municipality. But like any sporting competition worth its salt, from 2 to 9 May the players prepare with the traditional "pre-match warm-up".
How does it work?
Each player earns points by tracking their sustainable journeys on the MUV app: on foot, by bike, on a scooter, by public transport and… by e-bike, electric car and motorbike!