19 September 2022
---
We are happy to announce the launch of the MOB Tournament, a new super amazing MUV competition, soon on the screens of our app. Thanks to the support of Fondazione Unipolis, as part of the two-year MOB – movimento in rivoluzione project, girls and boys from 16 years of age will be able to play in sustainable mobility competitions.
What is MOB – movimento in rivoluzione
MOB is a free two-year project by Fondazione Unipolis to bring young people closer to sustainable mobility and generate awareness on the issue, giving voice to their ideas and promoting their involvement in active citizenship experiences. MOB is aimed at girls and boys from all over Italy, ready to get involved in finding out what sustainable mobility means, developing a critical and personal processing capacity that will lead them to expound their ideas or discuss their proposals with citizens and public decision-makers.
In the project's first phase, games are played on the MUV app. Through five individual and collaborative challenges and a tournament, the young MUVers will discover what it means to move in a sustainable way while having fun. They will also discover the training and learning opportunities online and in the app.
In the second phase, starting in September 2023, 50 young people will participate in a camp festival proposing innovative and concrete ideas in the field of sustainable mobility. They will become the subject of workshops and co-design with citizens, stakeholders and policymakers.
The MOB Tournament and the athletic training
Through the MUV app, which can be downloaded free of charge from the Android and iOS stores, girls and boys aged 16 and over will be able to participate from all over Italy in the MOB Tournament, starting in March 2023.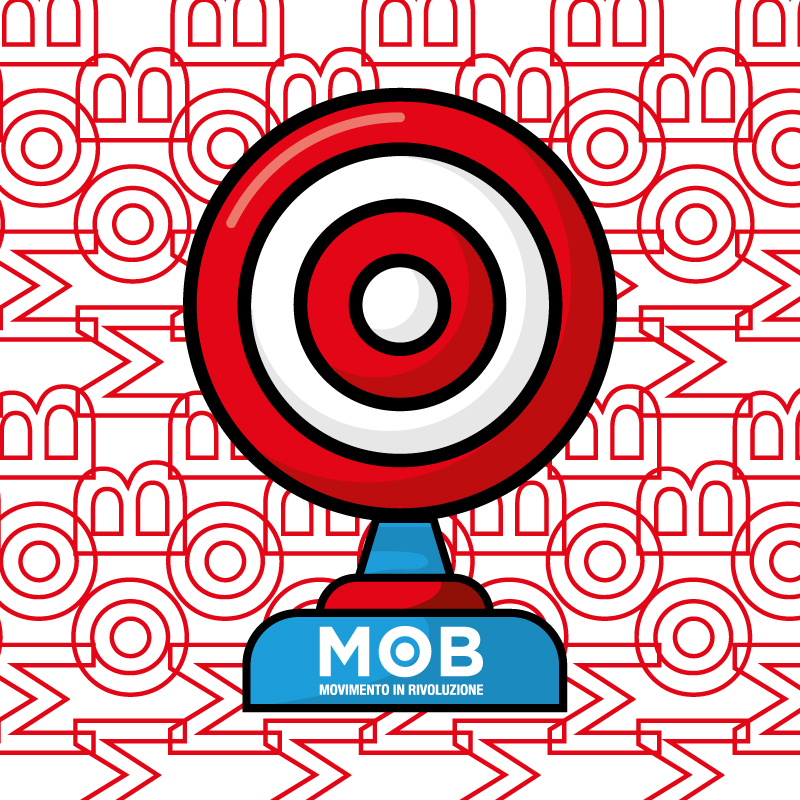 Once you've opened the app and joined the MOB community, you can choose your team from those already formed, or create one yourself. You can start playing right away by playing five specially created challenges. The first one starts on Monday, 3 October.
The MOB community is open not only to young people. It is open to teachers, family members, members or supporters of associations and sports clubs as well, ready to play as a team to change the world.
To earn points, it will be necessary to move in a sustainable way (walking, cycling, using public transport, electric or carpooling) and to participate in online and app-based training and learning opportunities.
And in May 2023 the awards ceremony! There are prizes for both individual players and teams. Among the individual prizes up for grabs are tickets to Ypsigrock 2023, the most important indie rock festival in Italy, trips organised with FUN! and TicketOne gift cards.
Find out all the details on the dedicated page and get training now!