22 May 2020
---
MUV is a game that turns sustainable and safe mobility into a real sport and it does through real knockout tournaments.
The world's first city tournament on sustainable mobility
Between June and July 2019, the MUVers of Palermo, Rome, Amsterdam, Barcelona, Teresina, Ghent, Helsinki and Fundao competed in the world's first city tournament on sustainable mobility.
After 7 weeks and almost 30,000 sustainable kilometres travelled, Palermitans ranked the most virtuous athletes with 343,682 scores.
"We are extremely satisfied with this competition" explains the Mobility Councilor of the Municipality of Palermo Giusto Catania.
"Not only because we won but also because it provides us with data that derive from the movements made by the citizens, useful for designing new strategies for future mobility in our city."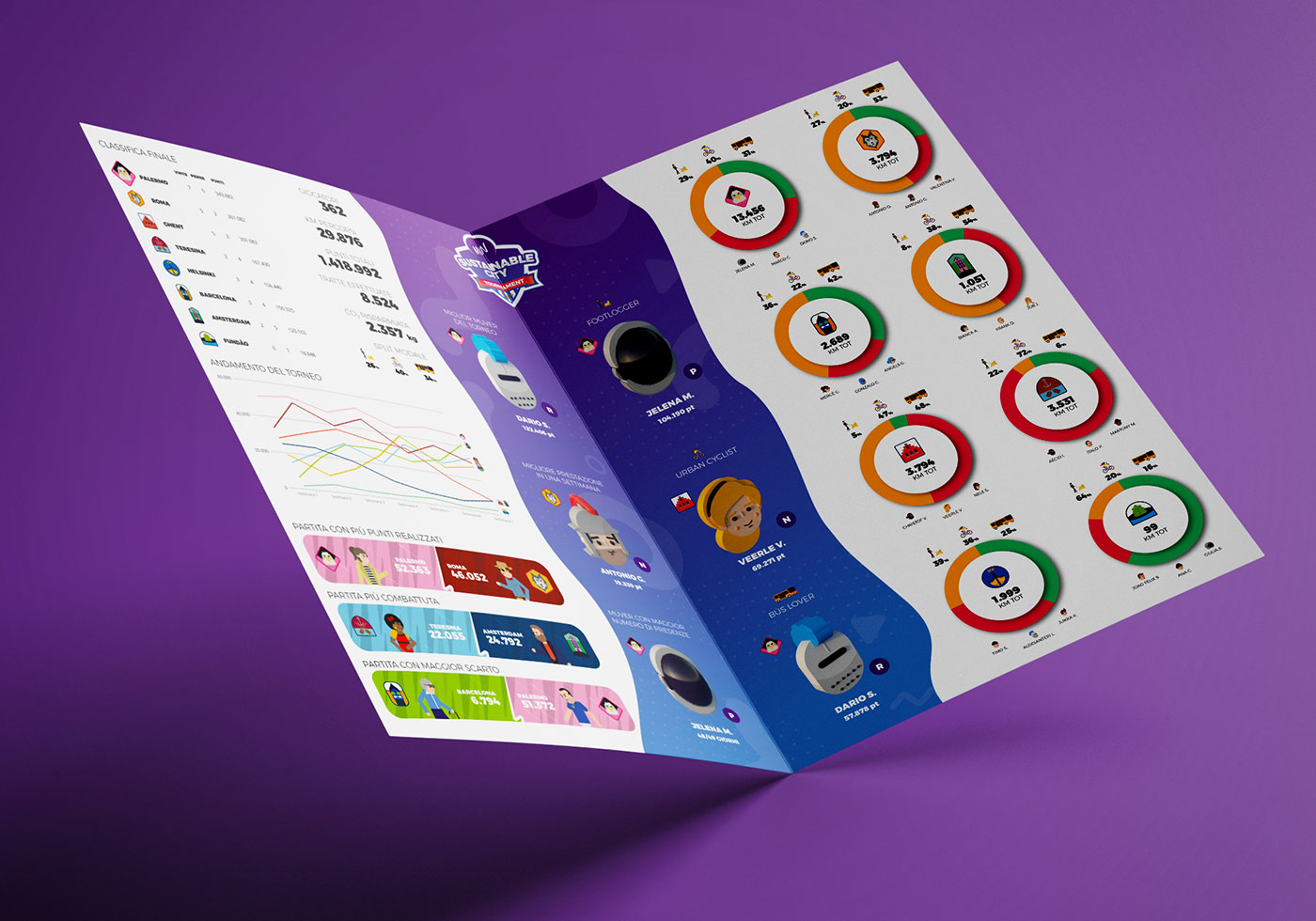 Sustainable City Tournament
The second MUV Sustainable City Tournament took place in the autumn of the same year involving 16 cities in the world.
The Milanese team defeated Palermo in the final match, reaching the record of about 90,000 points in only one week.
But until the last hours, the final match held everyone in suspense and during all the week, the scores of the two cities differed only by a few points.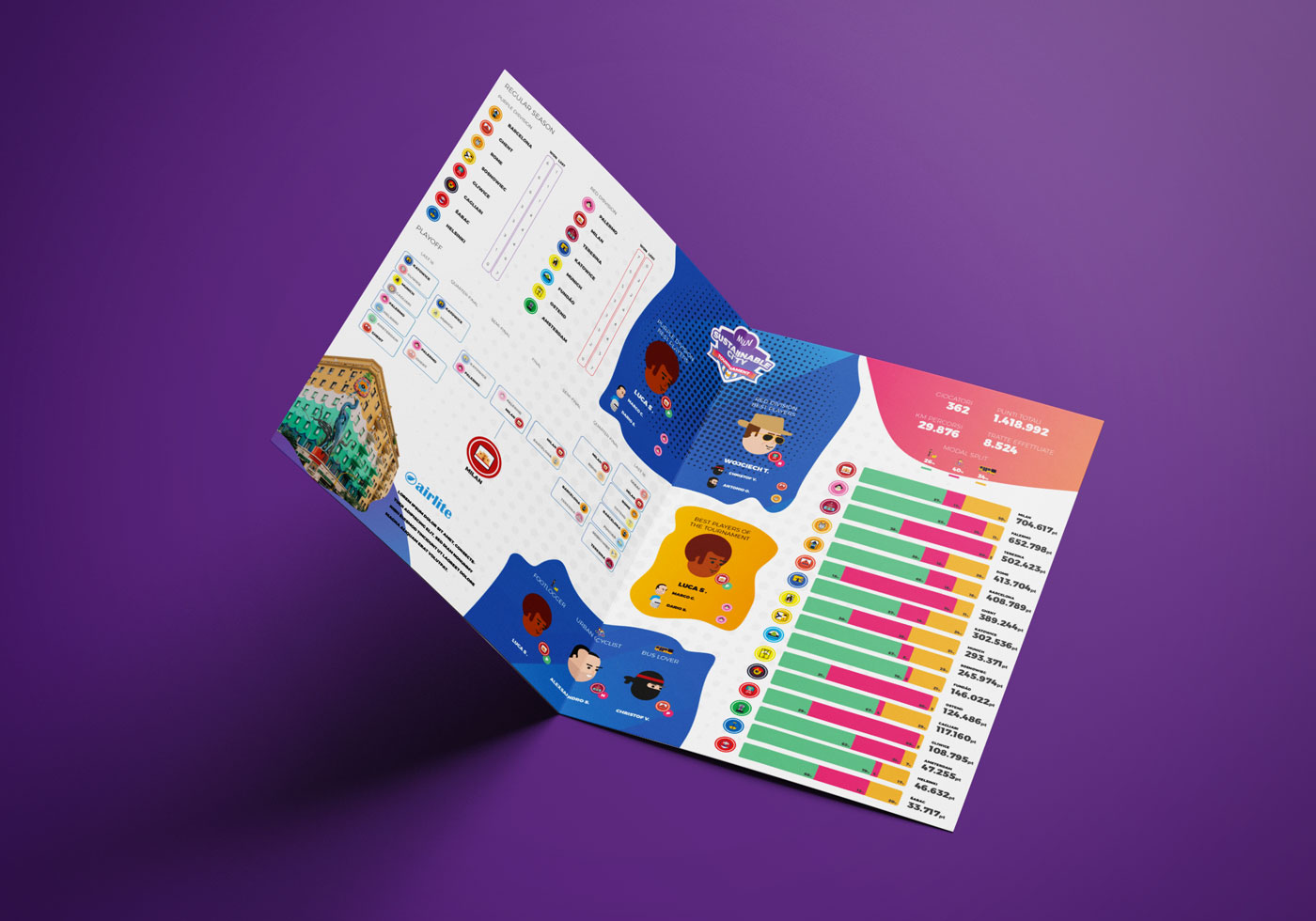 Sustainable City Cup
The third official competition of MUV dates back to January and February 2020 with 21 teams competing.
Ghent won and the 3 best athletes will visit in December Maker Faire Rome, the world's largest showcase of invention, creativity and resourcefulness.
As always the victory nevertheless belongs to everyone: in 35 days of challenge the 337 MUVers involved, covered 44,616 sustainable kilometres and 8,474 trips, saving 1.1 tons of CO2.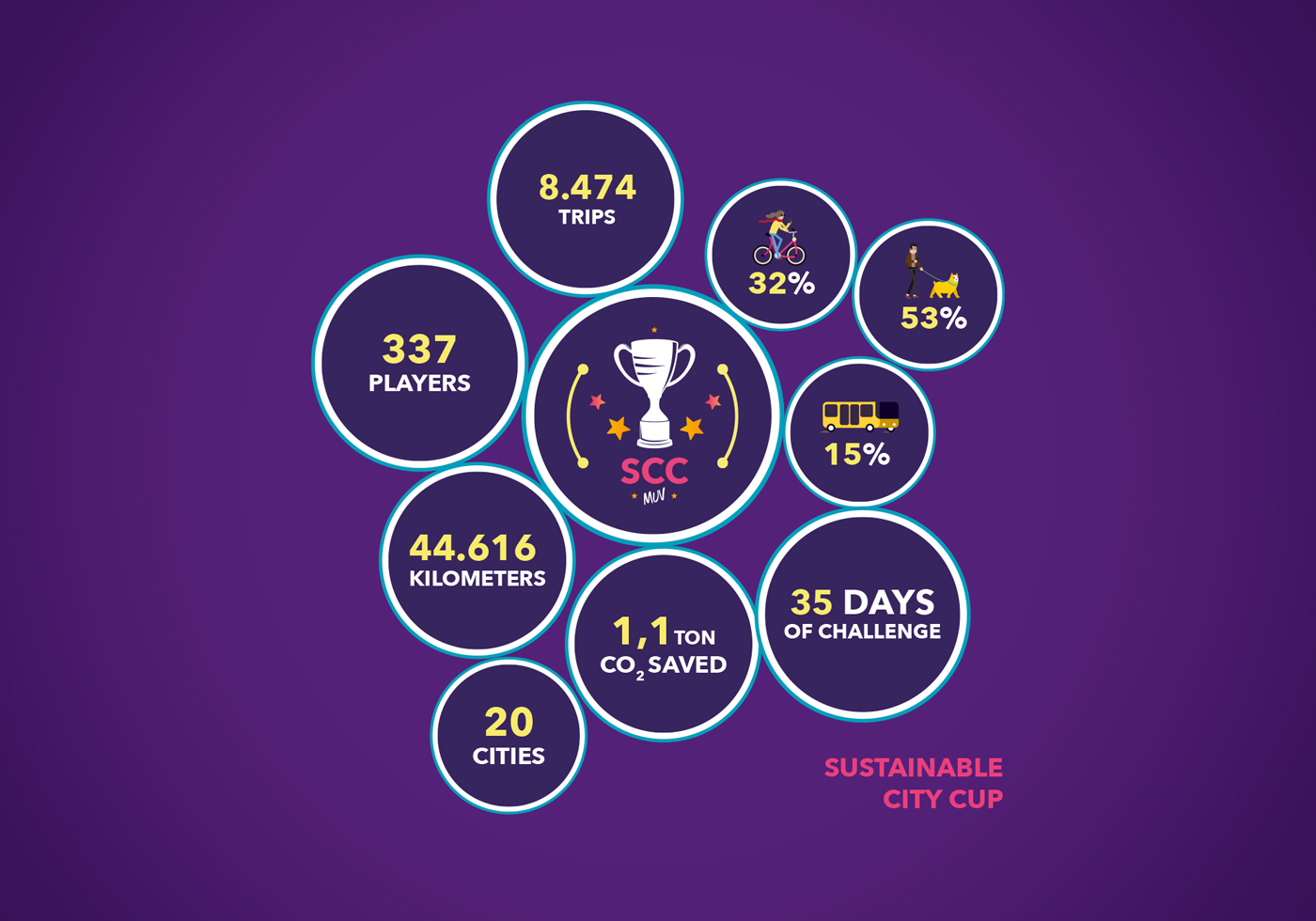 We were developing new Tournaments but the advent of COVID-19 in Italy and around the world was like a hurricane that took everyone by surprise.
#dontMUV has become our hashtag and we have concentrated our forces on the exploitation of the data collected so far through an international hackathon.
Once the COVID emergency is over, we will be ready to start playing again and #MUVforward!
New Tournaments are coming for Companies and Organizations and for Schools and Universities that accept the challenge for a more sustainable future.