22 February 2022
---
How can we, individually or collectively, contribute to climate action? We already know that MUV acts on individual mobility habits. But we can also support reforestation projects. Planting trees is one of the most effective and economical ways to remove CO2 from the atmosphere to tackle the climate crisis. We do it with zeroCO2 in the new MUV challenge of the month of March.
About zeroCO2
zeroCO2 is a Benefit and B Corp company, committed to the development of environmental, social and economic sustainability projects. It manages reforestation projects thanks to which it contributes to food security and economic support for farming families in the various countries where it operates. How? Planting a tree, which allows everyone to do their bit to combat the climate crisis and donate to local farming communities, generating food security and economic support.
Why plant trees
Leaf transpiration is the main source of evapotranspiration from trees. As trees grow, they absorb and store the carbon dioxide emissions that are driving global warming – 400 tonnes of carbon can be locked up in a single hectare. Trees protect against extreme heat, clean the air and water of pollutants and provide a natural habitat for much of the earth's biodiversity.
But trees alone are not enough. Forests absorb about a third of the CO2 emissions that result from our activities. Another 25% is absorbed by the oceans. The rest remains in the atmosphere, causing global warming and climate change.
The zeroCO2 Challenge makes saving emissions worth double
The March challenge is being run in partnership with our friends at zeroCO2 and we couldn't be more excited! How does the Challenge work? The challenge runs from 1 to 31 March, after downloading our app and joining the free challenge, you start moving sustainably. On foot, by bike or scooter. You can win gift cards and discount codes to spend on the zeroCO2 e-shop.
The top 10 will receive a 20 euro gift card, the 11th to 50th place finishers will receive a 30% coupon and the 51st to 100th place finishers will receive a 20% coupon.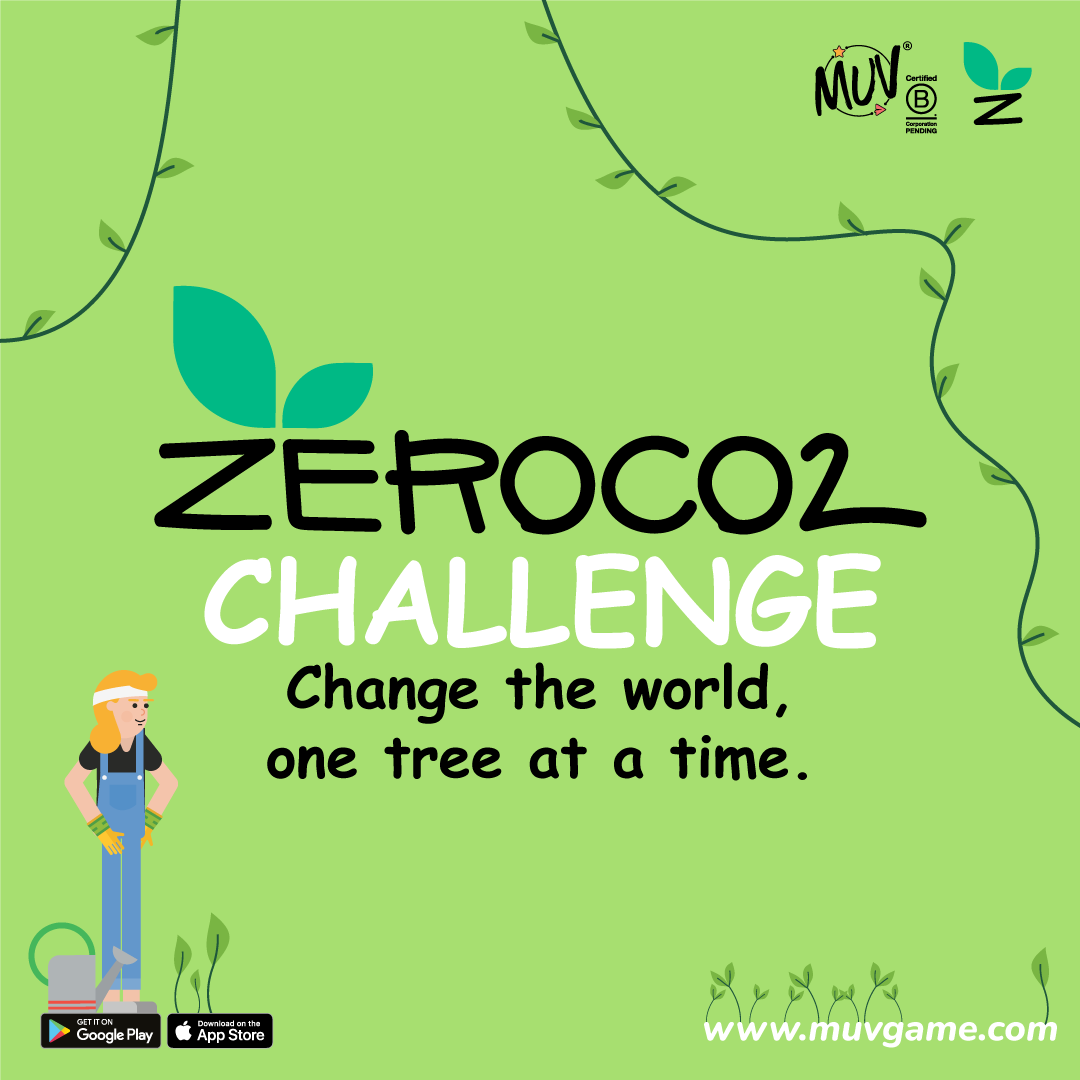 How to redeem the prizes
At the end of the challenge, the player who is among the top 100 will see his or her discount code, go to the zeroCO2 online shop and choose the tree he or she would like to buy or give as a gift. The donor will then be constantly informed about the most important moments of the tree's growth. All trees planted by zeroCO2 are equipped with CHLOE, the tracking system that uses a unique code to monitor the growth of each individual tree.
Let's play, let's do good to ourselves and the environment, let's plant trees, let's see them grow and let's benefit the farming communities. Need more reasons to join the zeroCO2 Challenge?
*clicking from your smartphone will take you directly to the challenge page.