22 March 2021
---
On Monday, April 26th, barring new arrangements due to the health emergency, the tournament dedicated to sustainable mobility organized by MUV for classes IV and V of the Italian Secondary Schools of Piedmont will begin.
There are 82 participating classes from 12 secondary schools in Piedmont, Italy, that will compete in this first edition of the tournament: the IIS Galileo Ferraris of Vercelli, the Liceo G. e Q. Sella and IIS Eugenio Bona of Biella, IIS Vittorio Alfieri of Asti, Liceo De Amicis of Cuneo, ITCS Sommelier, Liceo Alessandro Volta, IIS Paolo Boselli, IIS Gobetti Marchesini-Casale-Arduino, Liceo Domenico Berti and Istituto Maria Ausiliatrice of Turin and finally IIS Curie Vittorini of Grugliasco.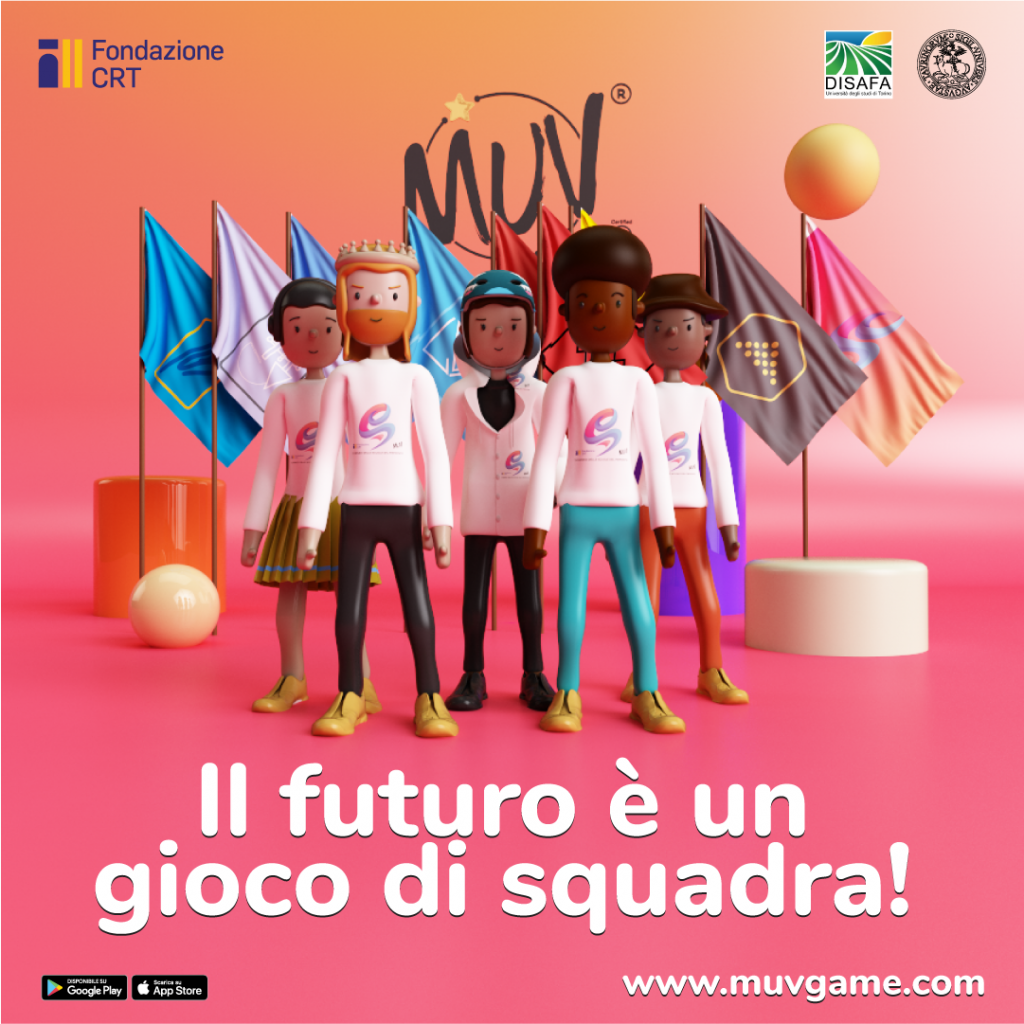 Each match consists of a one-week face-off between two Schools. The tournament will begin on April 26 and will run for 6 weeks.  
MUV is a game that mixes real and digital to change the perception of one's daily mobility.
Students and faculty and administration will be involved in different sustainable mobility competitions: training, challenges, tournaments. Simply by downloading the MUV app and commuting to school on foot, by bike, by scooter, by carpool or by public transport.
As with any self-respecting tournament, there are prizes and rewards.
The winning school will show to have in its team players in constant pursuit of individual and collective improvement of mobility habits for a reduction in traffic and CO₂ emissions. They will win a mural for the school walls made with the painting of Airlite, innovative air purification technology, a perfect combination of art and ecology.
In addition to this, both the members of the class and the best players will be rewarded with meetings, interviews, products, services and discounts related to training, innovation and environmental sustainability.
Last but not least, thanks to the data collected by MUV and processed by DISAFA – Department of Agricultural, Forestry and Food Sciences of the University of Turin – new solutions will be co-designed to offer to their municipality to improve urban mobility, in addition to the drafting of Home-to-Study Travel Plans (HSTP).
We can only wish the best of luck to the 82 participating classes! And may the most sustainable one win 🙂